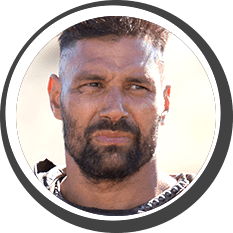 Arrow (Slade Wilson)
Spartacus (Crixus)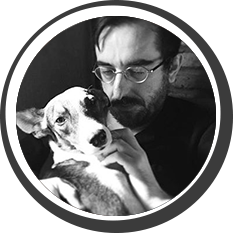 ACC Masters of eSports 2018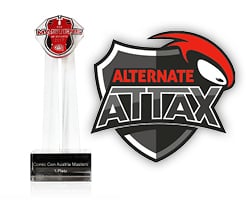 Alternate Attax holt sich den Titel 2018
Das große Finale der CCA Masters of eSports fand zwischen Alternate Attax und Euronics Gaming statt. Euronics führte im ersten Spiel Alternate regelrecht vor und sicherte sich den ersten Sieg im Best-of-3-Format. Doch dann drehte Alternate richtig auf und schaffte genauso souverän den Sieg in Runde zwei. Das dritte Spiel war ein Schlagabtausch von Minute eins weg. Nachdem aber Alternate in ihren Fights mehr Vorteile holen konnte, schafften sie den Turnaround und holten sich den Titel.
ACC championship of Cosplay 2018
Wir gratulieren Garage Inc. zum Sieg der ACC Championship of Cosplay 2018!
In über 500 Projektstunden entstand dieses detailreiche Kostüm eines "Male Orc Warriors" aus dem "Warcraft" Universum mit vielen verschiedenen Techniken und in grandioser Umsetzung.