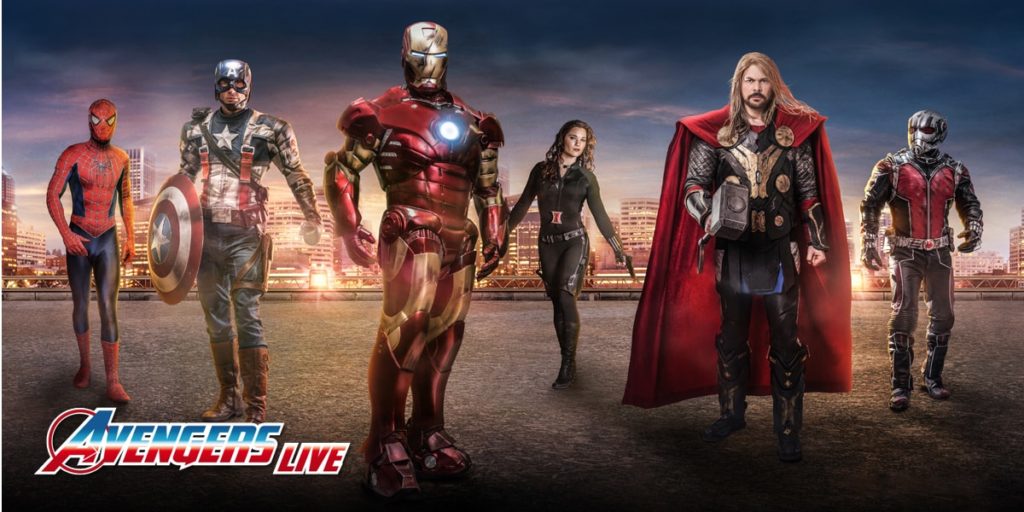 For years, Iron Man live (Miloud Rabah) has thrilled all of Europe with his performances at national and international events. Meanwhile, the Avengers Live have grown to 6 members. Ironman, Captain America, Spiderman, Ant-Man, Thor and Black Widow. Come to the special fan stand at the Austria Comic Con in Wels and get your photo with the best Avengers in Europe.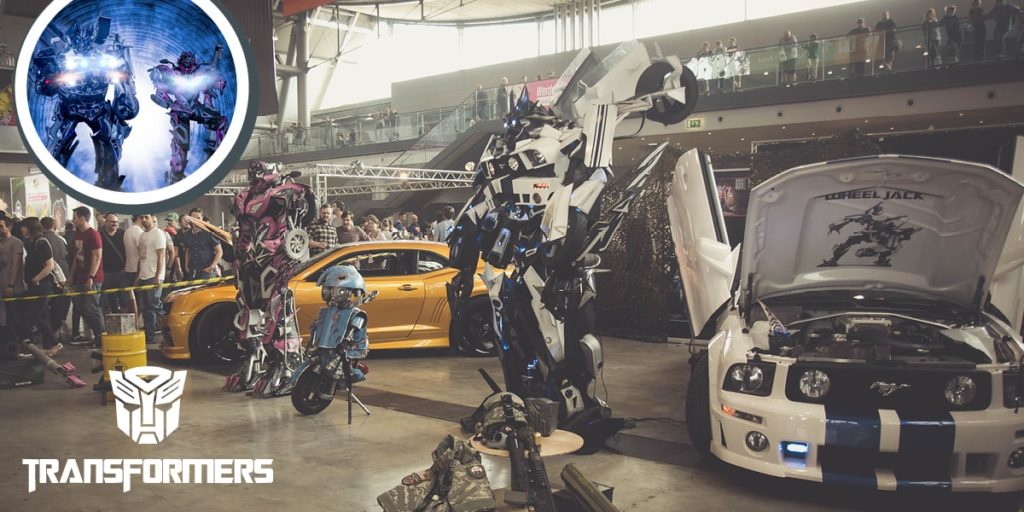 The Transformers are coming from outer space to earth and strike on 14.-15. April in the fair Wels. AJ-Designs brings the Transformers WHEELJACK and ARCEE to the Austria Comic Con and shows what's possible in the armaments industry.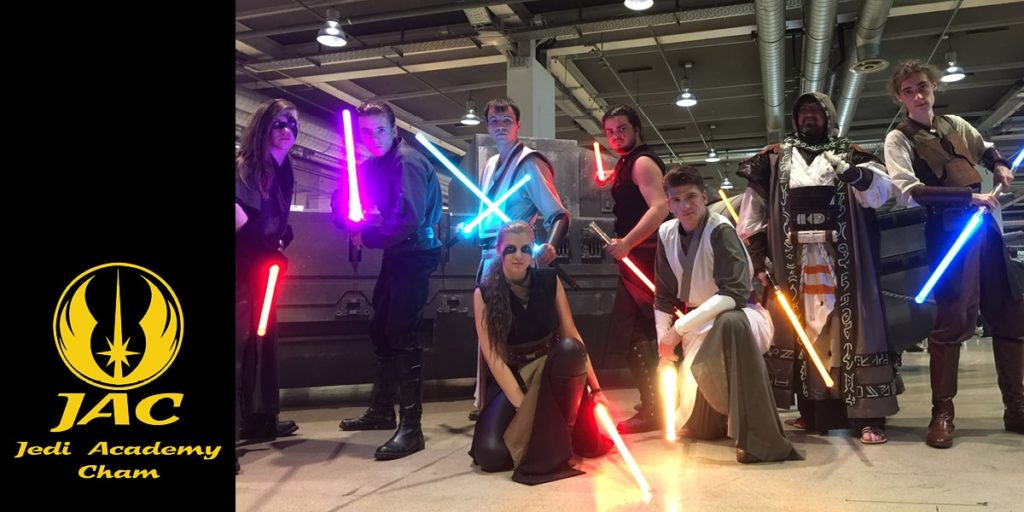 The Jedi Academy Cham(JAC) is the only pure lightsaber show-fighting school in Germany! In the weekly training, children, adolescents and adults are trained in the lightsaber show-fight. This includes not only dealing with the lightsaber but also topics as stage make-up, acting, fall-school or the independent performing of minor repairs to the lightsaber. The JAC has meanwhile made a name for itself with their fighting shows. They present their shows in front of small aduitions such as children's birthday parties as well on stages in cities such as Basel, Wels, Günzburg or Munich.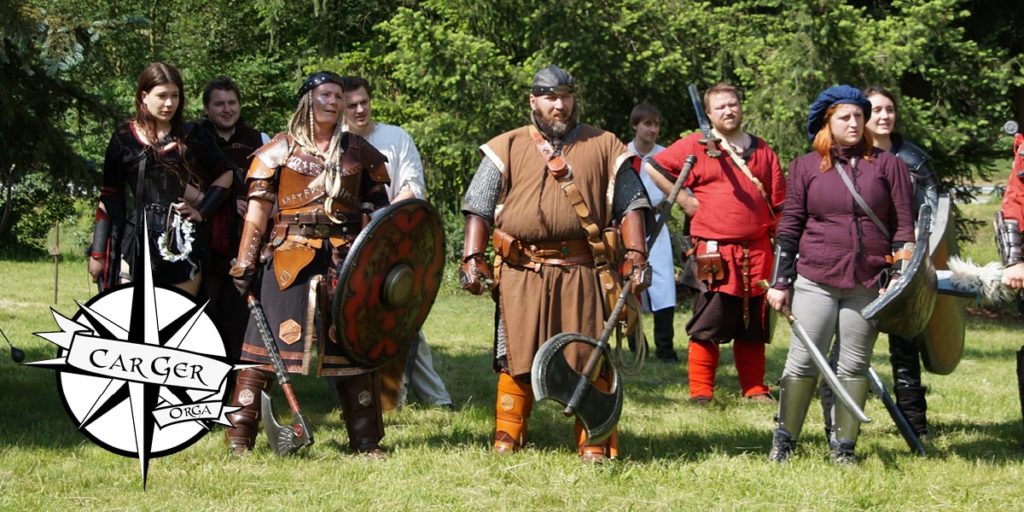 LARP stands for Live Action Role Play and is a unique, social interaction game. It is an improvisational theater in which the participants themselves embody a character, and can freely move and improvise during the event. In LARP, there is usually no predefined game goal and, if there is, it's usually up to the players to find a way there. The game and the fun of presenting the characters is the real goal.
At the Austria Comic Con you can get a taste of LARP! Try LARP combat, take pictures with LARP characters, admirable exciting show fights and Walking Acts.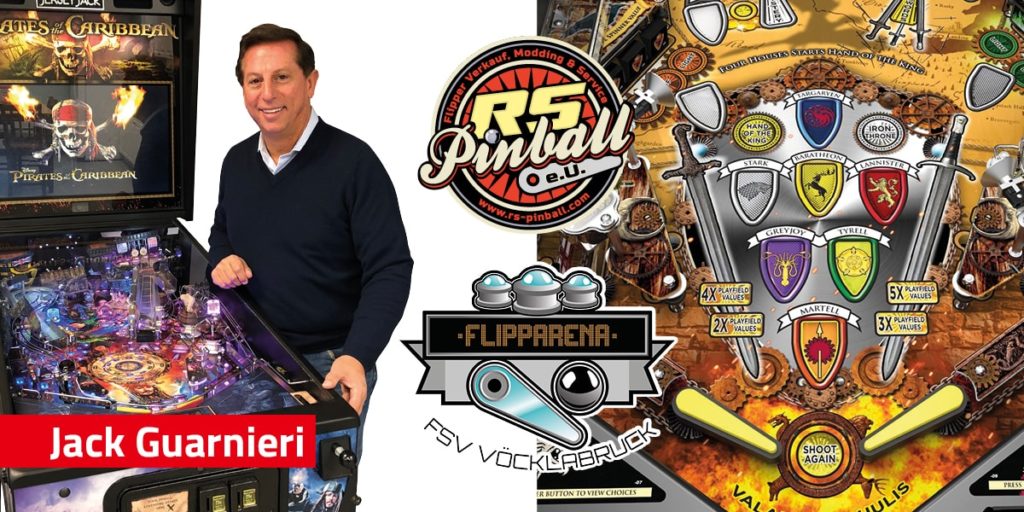 ACC PINBALL AREA –

100 pinball machines on 800 m²



RS-Pinball e.U. hosts Europe's largest Comic Con pinball tournament with world ranking points. In addition, star guest Jack Guarnieri (founder of Jersey Jack Pinball Inc.) will be present on both days and he will hold seminars where you will get a lot of information about the challenges in developing a pinball machine. Jersey Jack Pinball is the Mercedes of the Pinball Manufacturers and has actual 3 different pinballs in the Program. Wizard of Oz, Hobbit and Dialed in. Here at the Austria Comic Convention is the Austria Premiere of the 4th Model Pirates of the Caribbean.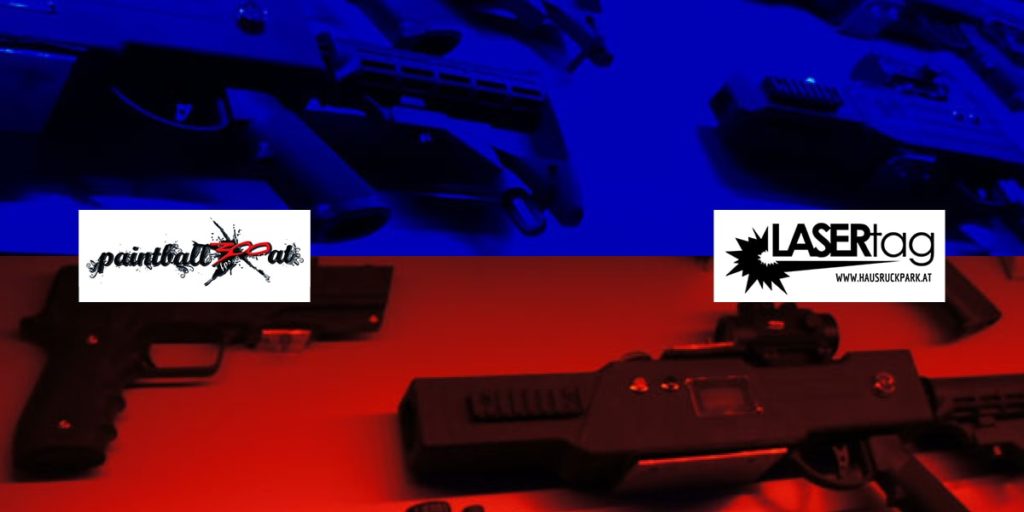 Adrenaline and sweat: Thanks to the Hausruckpark and paintball300 , Lasertag is now making its way into the halls of Austria Comic Con. After Lasertag has become a popular leisure activity in many European countries,there is also a real hype surrounding the action-packed sport in Austria. Well-known from TV (How I met your Mother), Lasertag is already known to many. Who (still) thinks Lasertag is something for children and cowards, should be convinced of the opposite at the Austria Comic Con.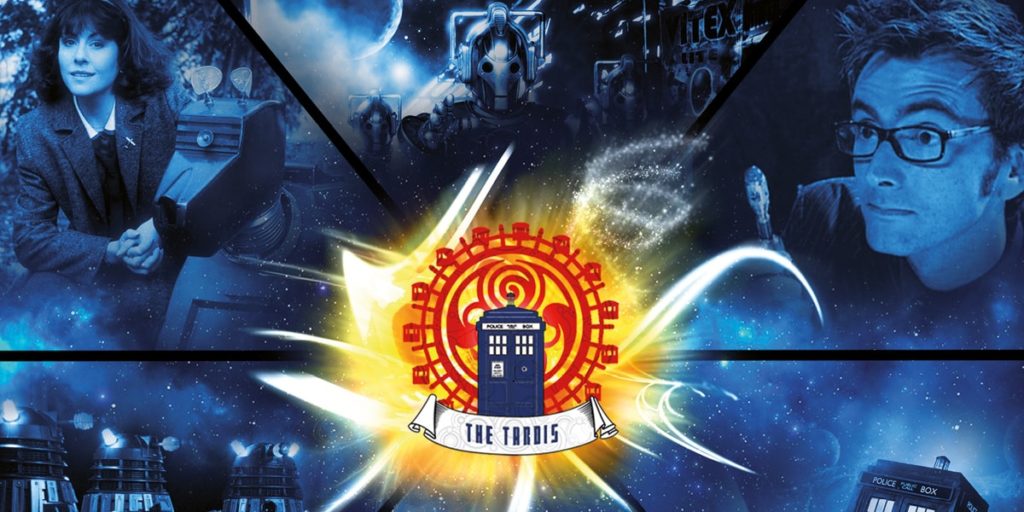 Doctor Who fan club and the contact point for fans of various BBC series in Austria. Our focus is, as the name implies, mainly on Doctor Who, but also fans of the spin-off series, such as Torchwood, The Sarah Jane Adventures and Class find a home here.
Come with us on a journey into the past!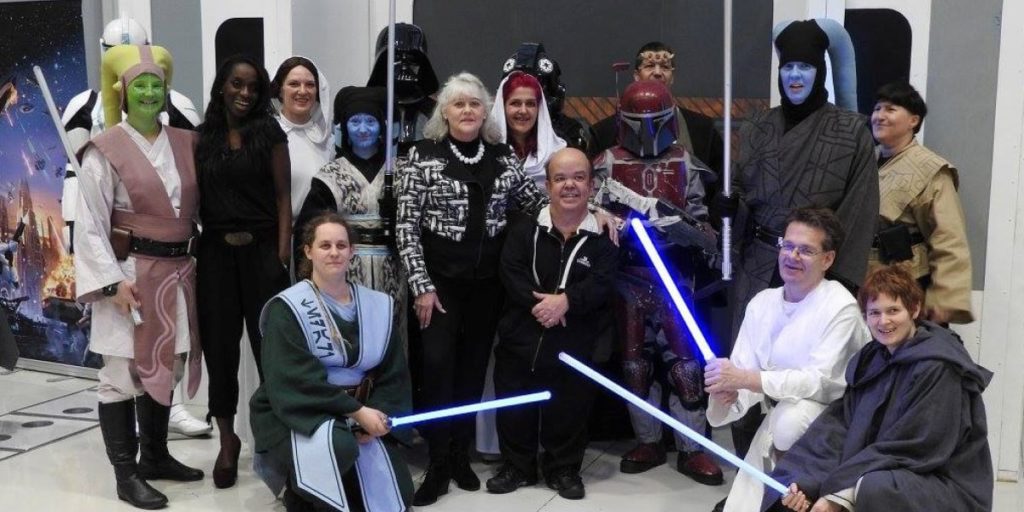 The Star Wars Fanclub combines the dark and the bright side of Star Wars. The members of the fan club take part in events with various compositions and are in charge of a large Star Wars area at the Austria Comic Con.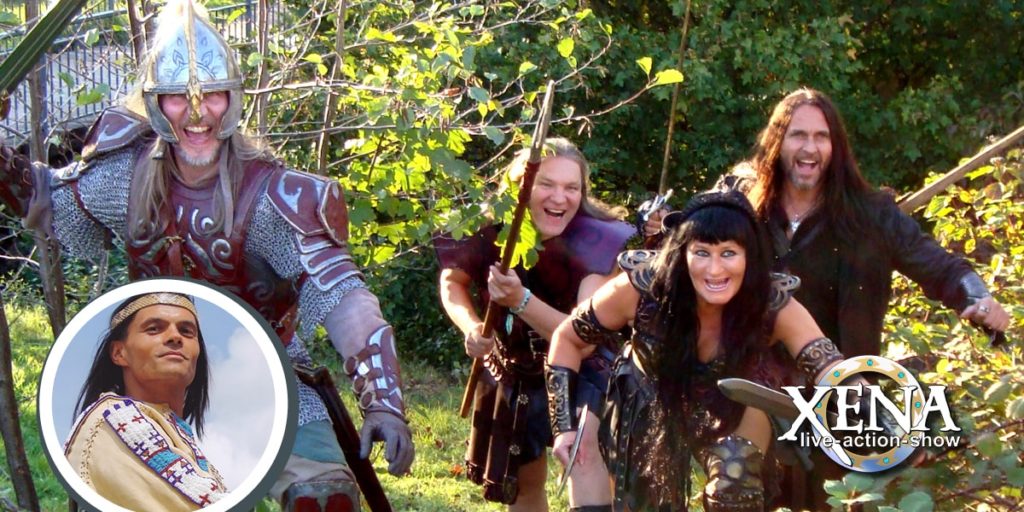 This extraordinary theater project was established at the end of the 90s by the Viennese actress Xena Zellich known as "the Austrian Xena". According to the TV series "Xena Warrior Princess", Xena Live Action Show entertains with fantastic adventures through space and time from Middle Earth to Westeros. The most popular characters from fantasy genres like Xena Warrior Princess, Hercules or Captain Jack Sparrow & Co. come to life.
At the Austria Comic Con Xena and her crew will present themselves with an atmospheric fantasy-camp and a very special guest – one of the best Winnetou actors beside Pierre Brice – actor – stuntman and choreographer Ivica Zdravkovic .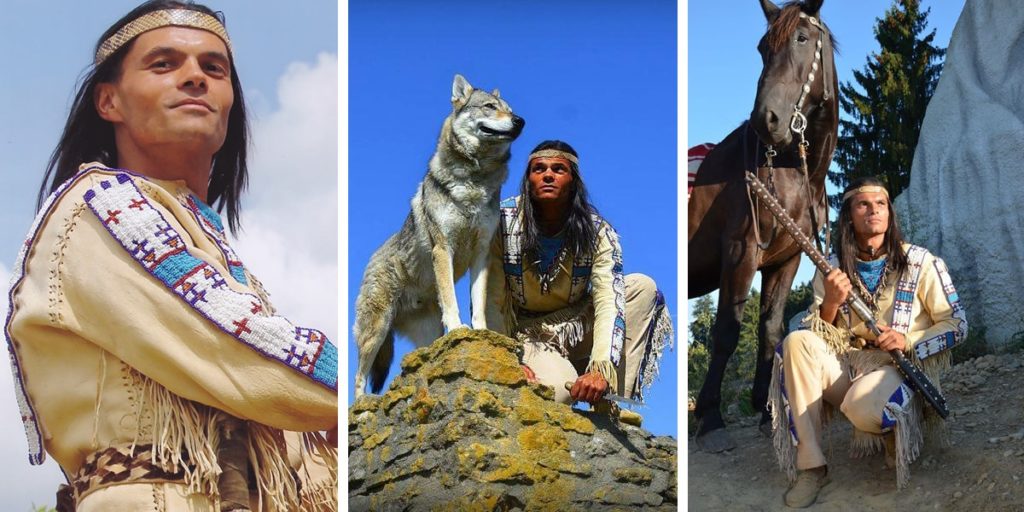 Ivica Zdravkovic – Winnetou

Ivica Zdravkovic looks as if he came straight out of a Karl May book even without his mask and native american clothing: on the open-air stage Burgrieden he fought week after week as Winnetou against the bad guys.
Since the age of 20, Ivica has been in front of the camera and has already worked in various film and television productions as an actor and stuntman. Furthermore, he played in various stage plays. Ivica Zdravkovic also made a name for himself as an action coordinator and battle choreographer with his company Z.I. Stunts.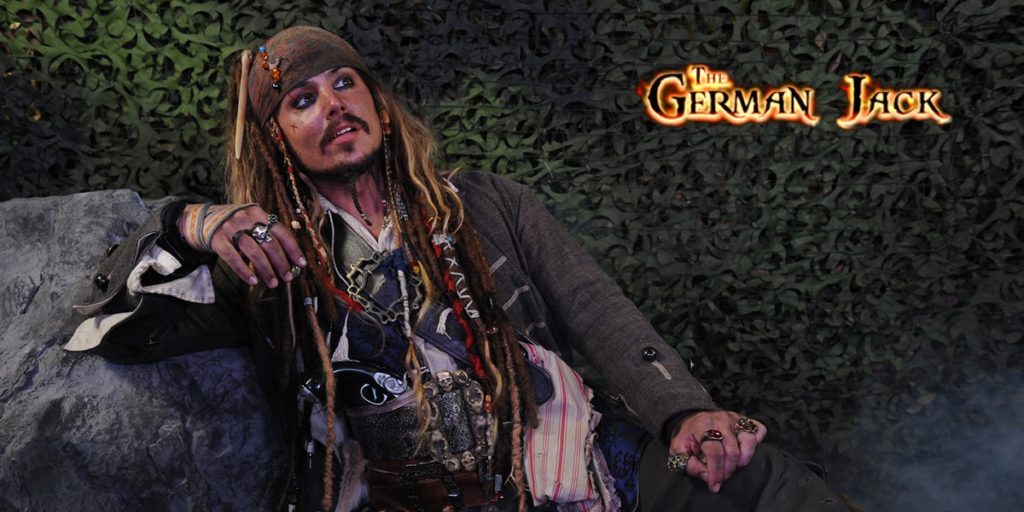 Is he, or is he not? Björn Kuhlow aka Captain Jack Sparrow (The German Jack) – no one is closer to the original. The similarity is striking. Come to comic Con Austria to his stand and make your ultimate photo with him.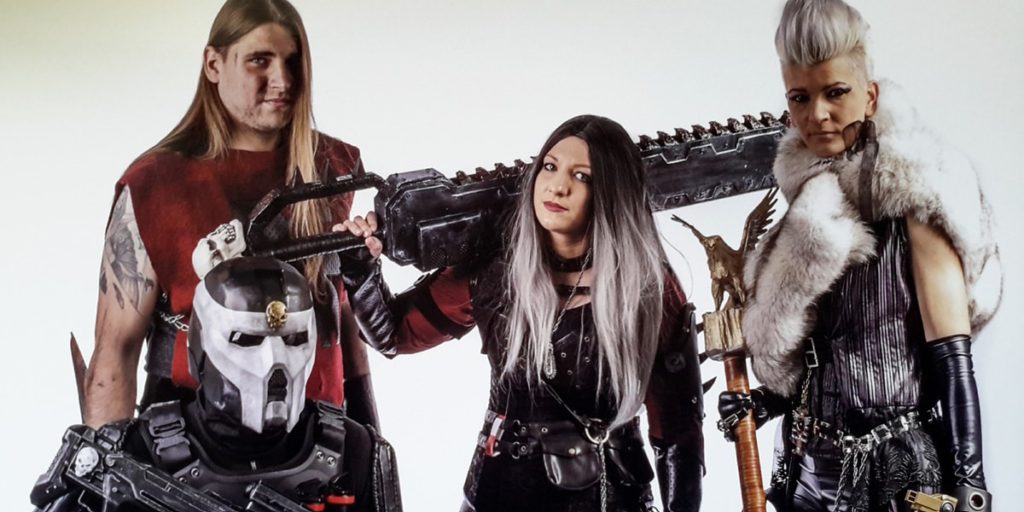 Deathwatch Armorium Props & Cosplay
The four Waldviertler have discovered their passion for cosplay after the Austria Comic Con 2017. They are diehard Warhammer 40,000 fans and are putting their passion into cosplays and the construction of equipment and weapons as well. Currently there are 7 complete kits available, some of them will be on display as Walking Acts at the ACC 2018 in Wels. (Inquisitor Ordo Malleus, Eldar Farseer World Ship, Mymeara, Vindicare Assassin, Deathwatch Space Marine Captain, Eldar Deathjoker, Machine Mechanic of the Dark Mechanicum, Khorne Disciple).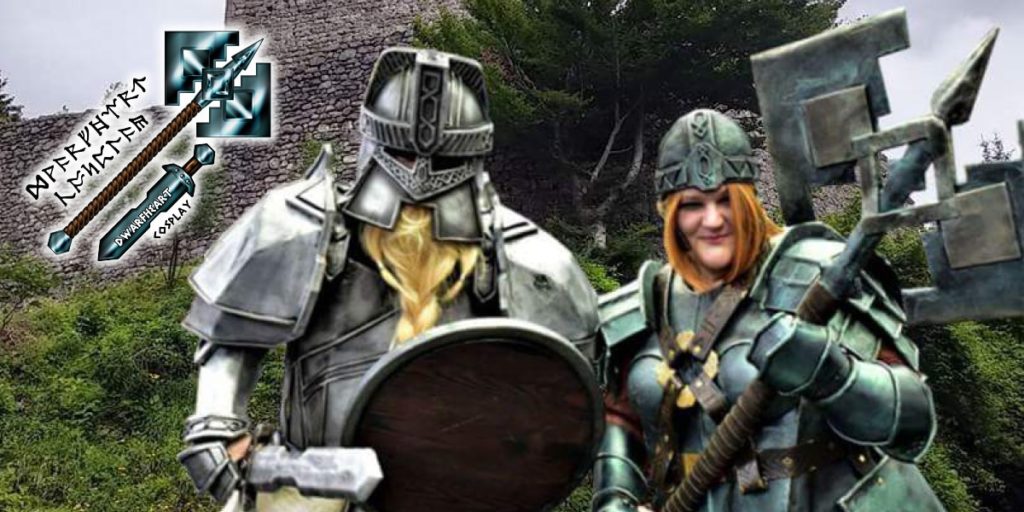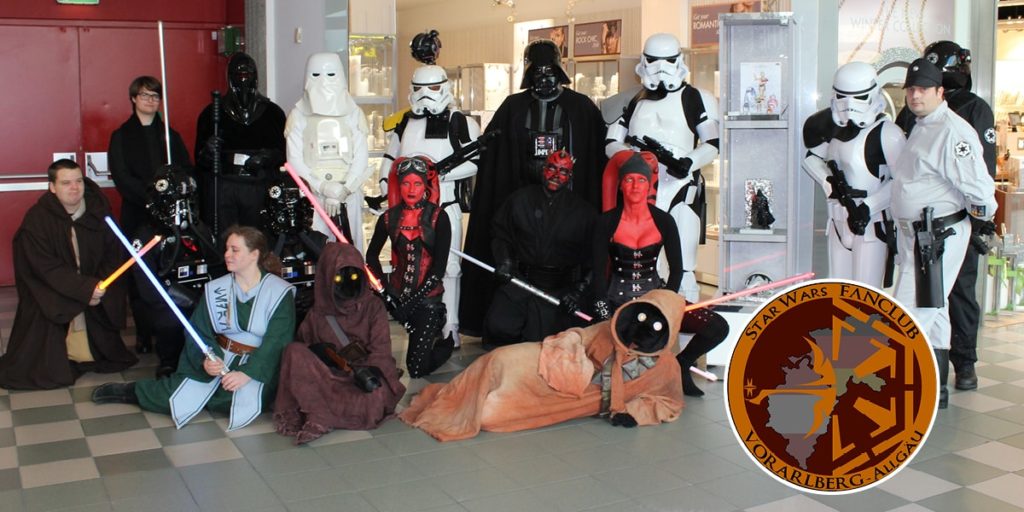 Star Wars Fanclub Vorarlberg Allgäu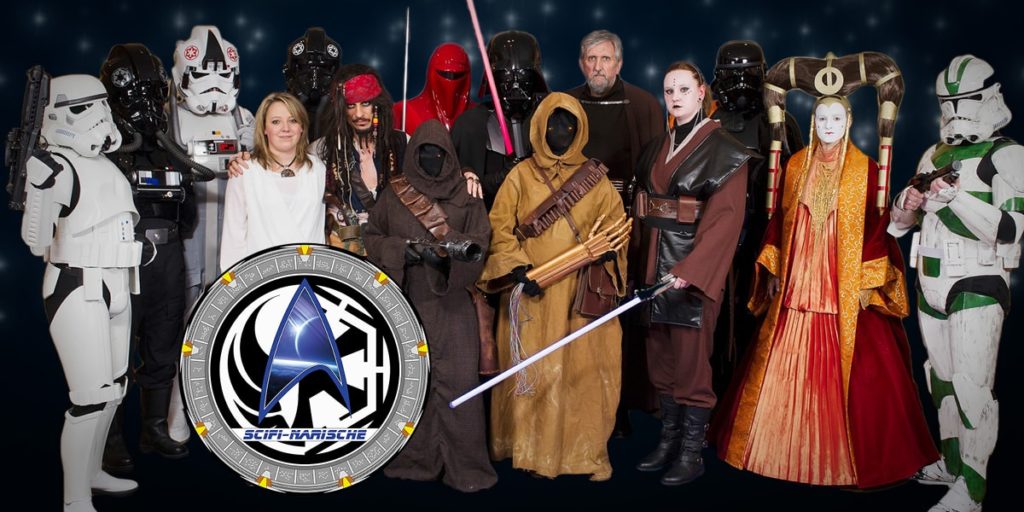 The "SciFi-Narischen" have fun to present themselves as their role models from the movies and make the costumes with great attention to detail to make them as precise as seen in the movies.
The goal is to do something "good" and to bring a smile to as many children and adults as possible when confronting their "movie heroes"!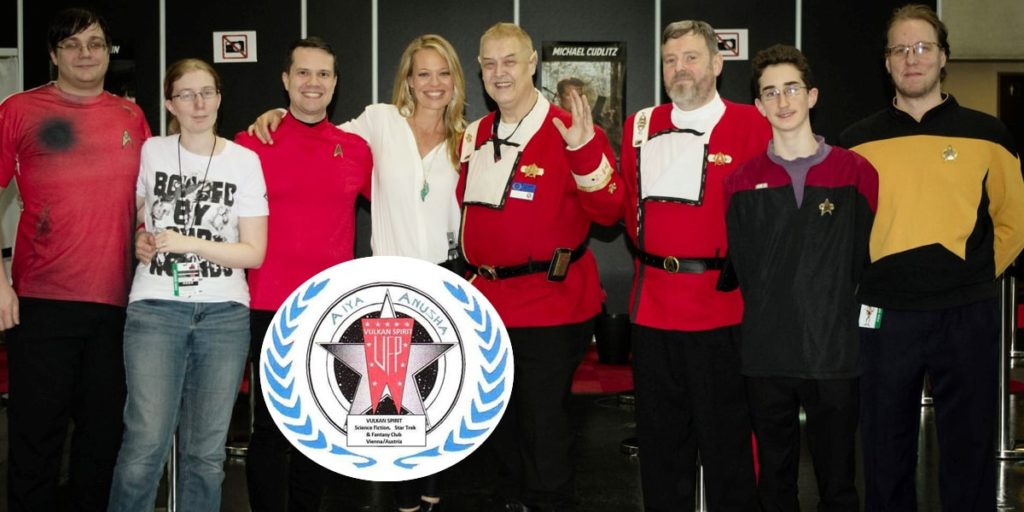 Vulkan Spirit, Star Trek, Science Fiction and Fantasy Club Vienna / Austria is the focal point for fans of Star Trek, Star Wars, Harry Potter and others.
The association brings fan groups from different fandoms together and can be found at numerous events. Prominent honorary members such as Science Buster Werner Gruber or Jerry Ryan (Seven of Nine) upgrade the club.
Vulkan Spirit has been an integral part of the Austria Comic Con for years and adapts to the various specials, such as Batman, with corresponding costumes.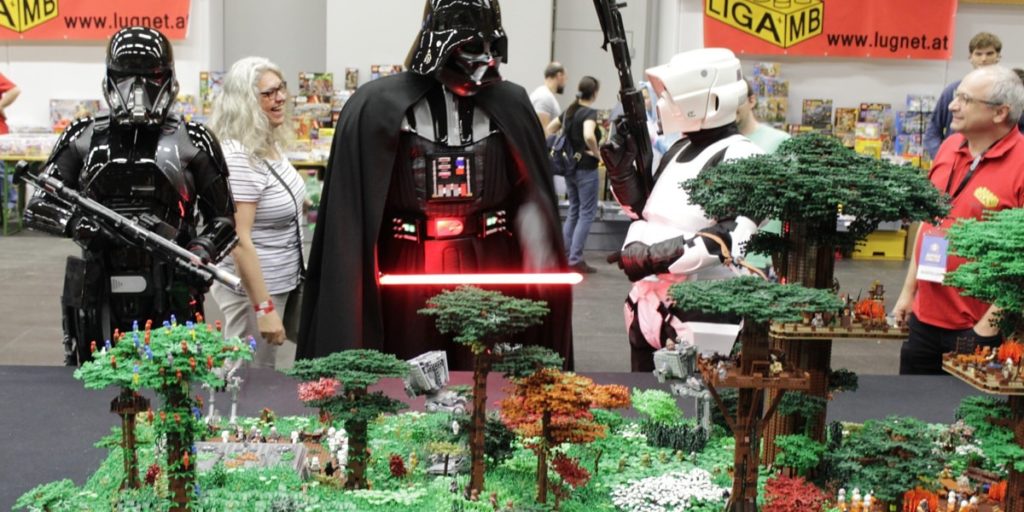 As last year we had an invitation and this time we participated with many themed models made of LEGO.
And as expected, we received several visits from the respective super-heroes or super-villains.