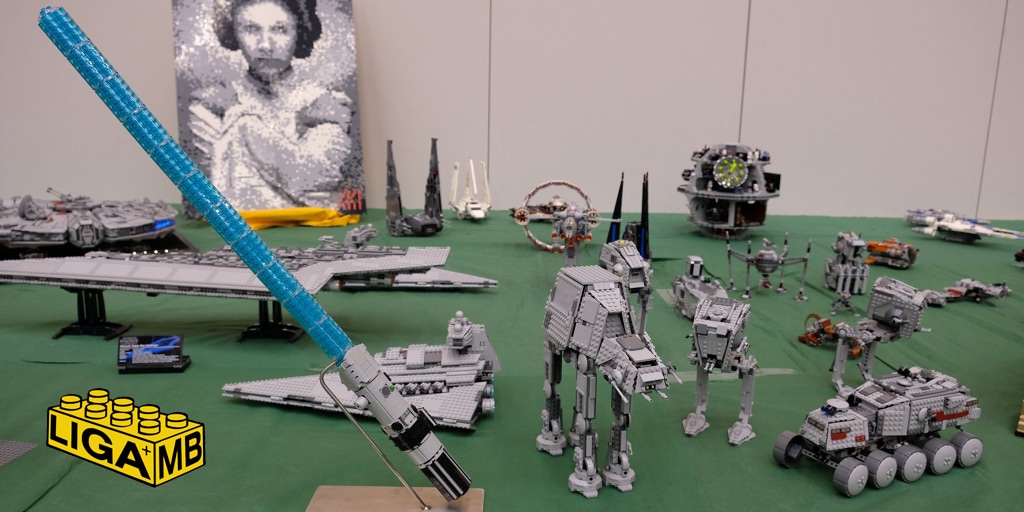 Der Lego Verein LIGA+MB baut detailgetreue und imposante Landschaften, Gebäude, Eisenbahnen, Mosaike und Szenen aus bekannten Movie Fandoms nach. Auf der Austria Comic Con wird es viele neue Legoaufbauten zu bestaunen geben, die so noch nie auf einer Comic Con zu sehen waren.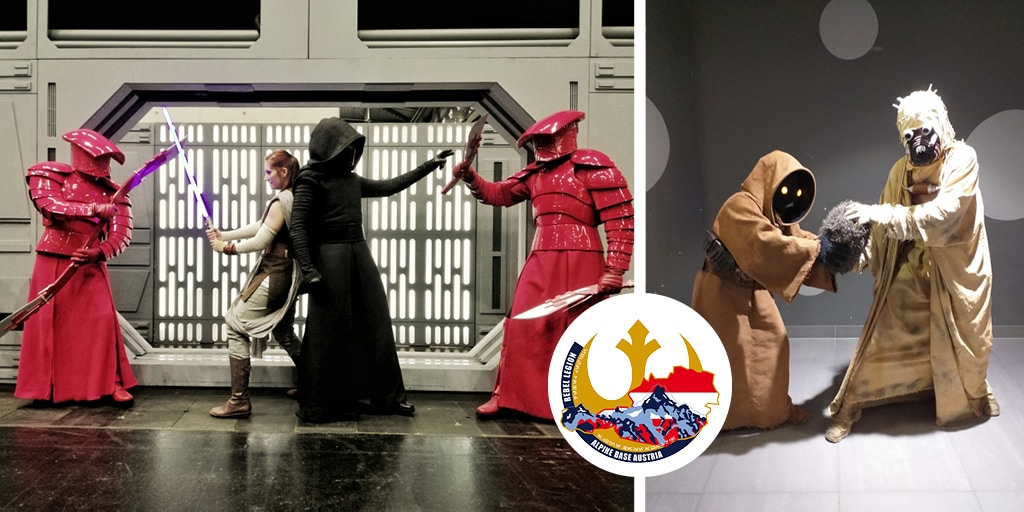 Rebellegion Alpine Base Austria
Much like the Rebellion in the Star Wars movies, an alliance of rebel costumers first appeared in mid-1999; thanks to a handful of brave individuals who responded to the rise of the 501st and wanted to celebrate the heroes of the Star Wars saga. By 2001, Rebel Legion had multiplied in numbers. Although started in the United States, the Legion is now an international club that encompasses multiple nations worldwide and has become the premier Rebel costuming group in the Star Wars community.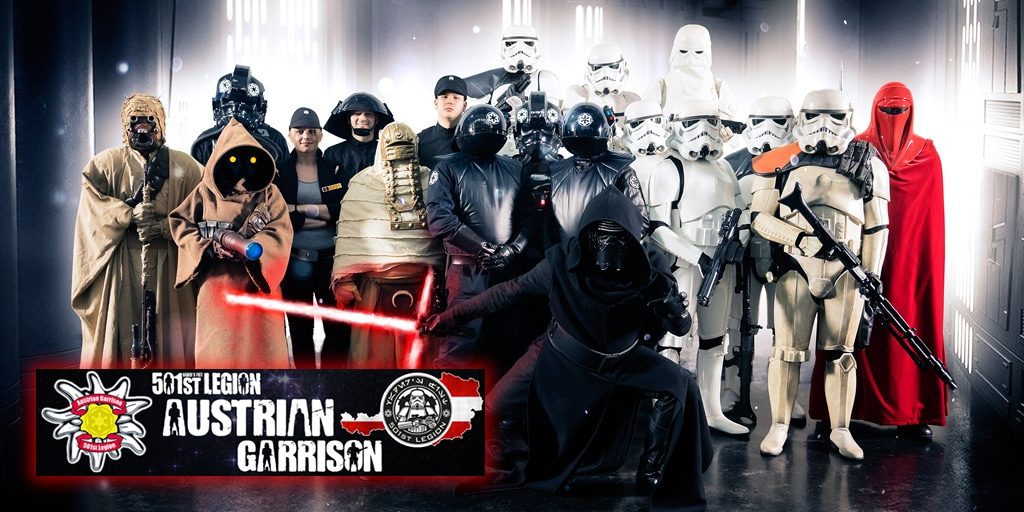 501st Legion Austrian Garrison
The Austrian Garrison is an offshoot of the 501st Legion, the world's largest imperial Star Wars fan club officially approved by Lucasfilm. The Austrian Garrison has been in Austria since 2006 and has almost 80 members which are stationed from Vorarlberg to Vienna. Their members are in the service of Darth Vader and can be found as Stormtroopers, Bikerscouts, or even as Imperial Officers and Dark Jedi.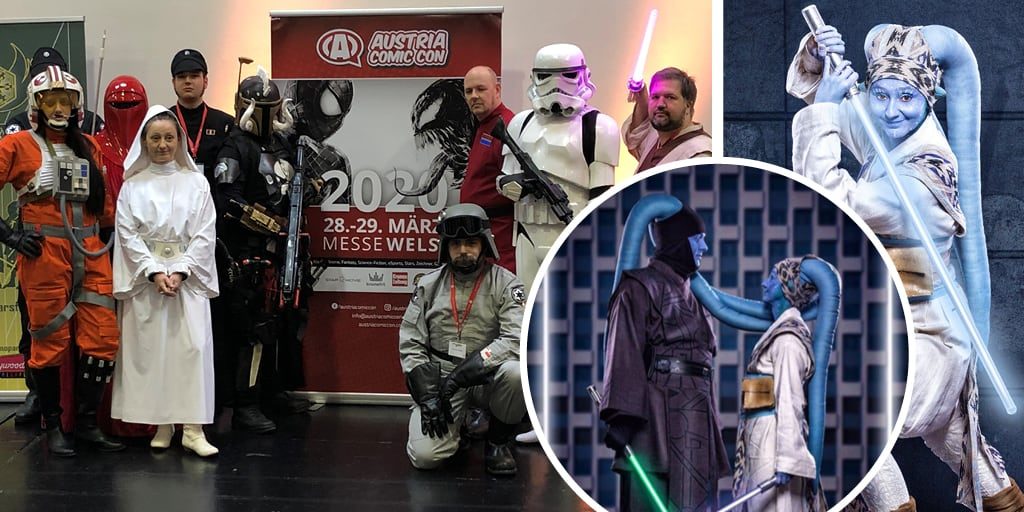 Star Wars Fangroup Austria
The Star Wars Fangroup Austria combines the dark and the light side of Star Wars. The members of the fan club take part in events with various compositions and are in charge of a large Star Wars area at the Austria Comic Con.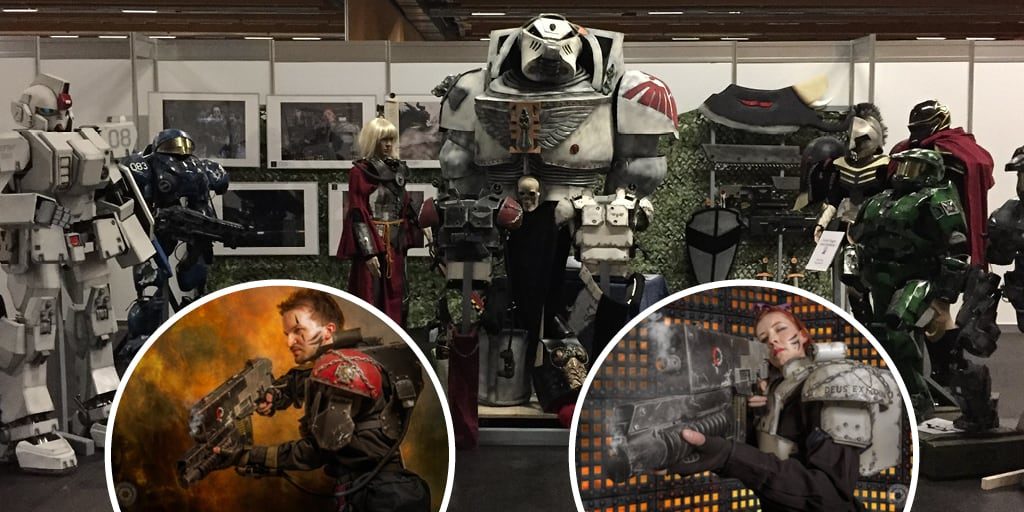 Exhibition of Warhammer 40K armor and a Halo Warthog with a full-sized gun.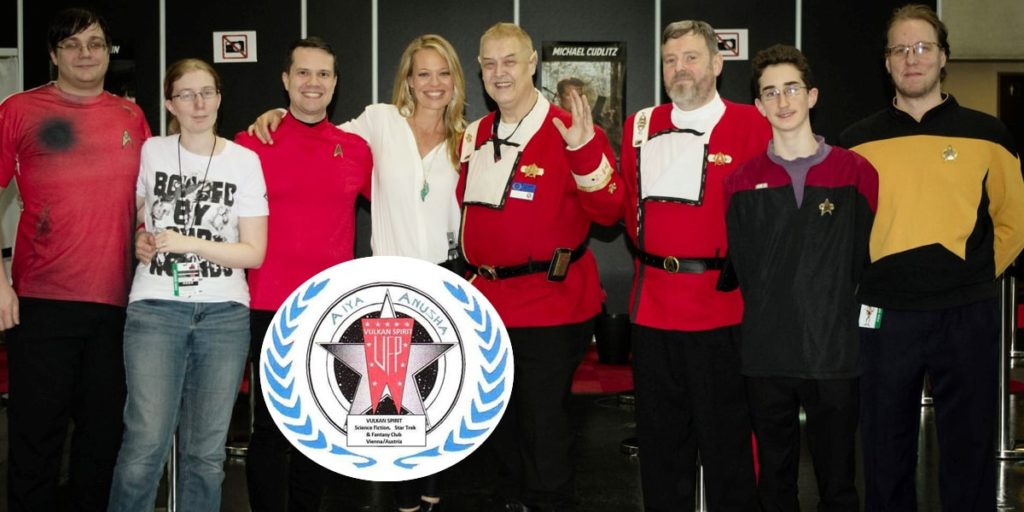 Vulkan Spirit, Star Trek, Science Fiction and Fantasy Club Vienna / Austria is the focal point for fans of Star Trek, Star Wars, Harry Potter and others.
The association brings fan groups from different fandoms together and can be found at numerous events. Prominent honorary members such as Science Buster Werner Gruber or Jerry Ryan (Seven of Nine) upgrade the club.
Vulkan Spirit has been an integral part of the Austria Comic Con for years and adapts to the various specials, such as Batman, with corresponding costumes.
Two Blue Twi´leks sind auf die Herstellung von Kostümen und Props spezialisiert. Der besondere Schwerpunkt liegt im Bereich Star Wars, aber auch in den Bereichen Fantasy & Science Fiction, bis hin zum klassischen Mittelalter werden mit derselben Leidenschaft Kostüme hergestellt.
Bis dato haben Two Blue Twi´leks rund 300 Kostüme aus verschiedenen Genres und einige große Fotowände (Sandcrawler, 9 ¾ Harry Potter, Han Solo in Carbonit, Raumschiff-Schleuse), sowie eine Vielzahl von kleineren Requisiten/Props, hergestellt.